About Us
The Secretary of Veterans and Defense Affairs serves an important two-fold purpose. First, it distinguishes and elevates issues and opportunities for veterans and transitioning service members in the Commonwealth of Virginia. Of primary importance are the employment, health care, and education needs of our veterans. With the Nation's fastest growing veteran population and the greatest number of veterans in the workforce per capita, the Secretariat maintains a particular focus on employment of our newest generation of veterans who have the new and current skills needed here in the Commonwealth.
The Secretariat also leads the Governor's initiatives focused on relationship building with and support of our military and defense installations and the communities surrounding them. Through the Governor's Virginia Military Advisory Council (VMAC) and active Secretariat community involvement, the Commonwealth continues to be an engaged host in support of the military and defense missions in the state.
We are honored to serve the Commonwealth and our veterans, and look forward to working with you to continue to make Virginia the most veteran and military friendly state in the Nation.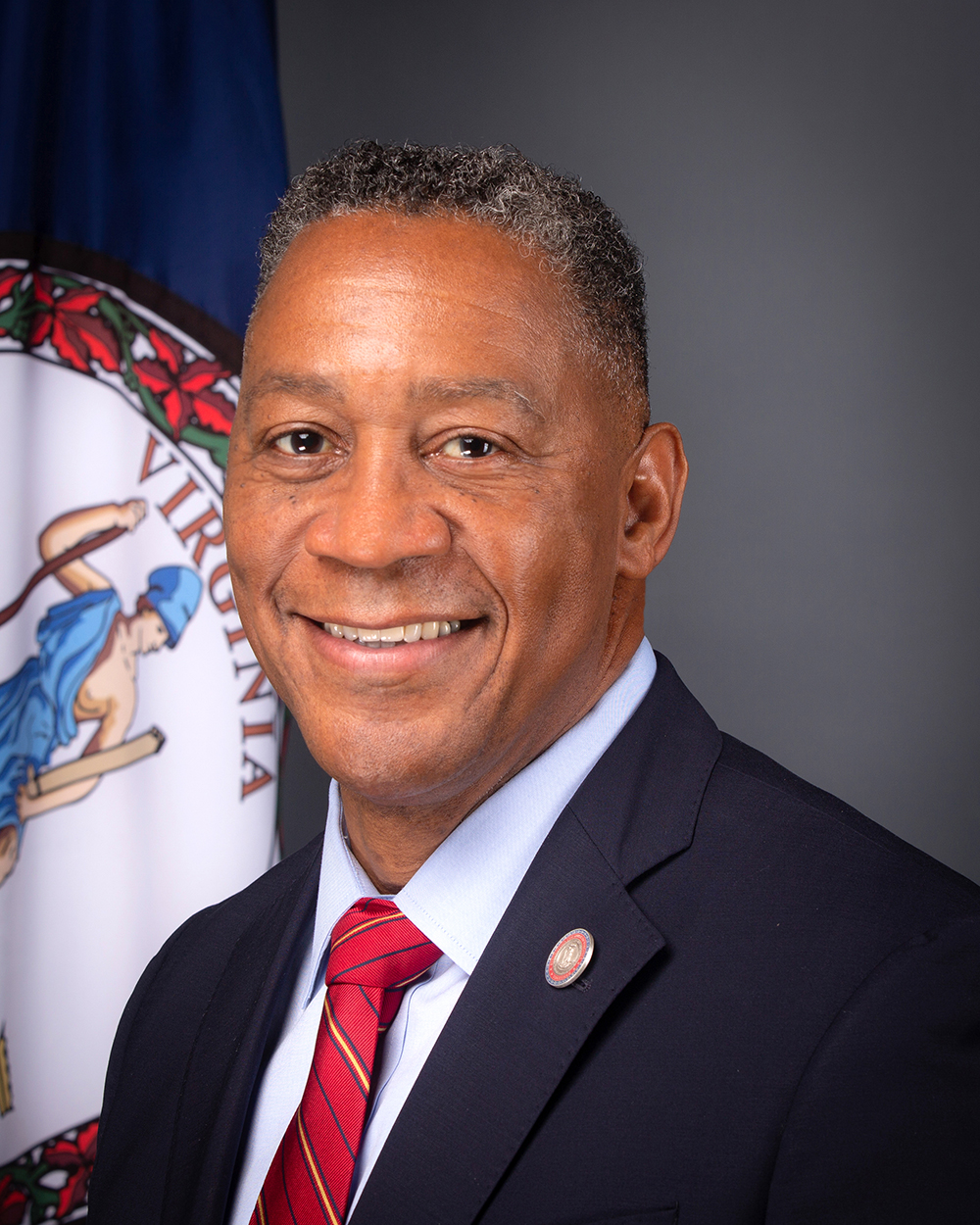 Craig Crenshaw, Secretary of Veterans and Defense Affairs
Craig has over 30 years of leading robust logistics products and services organizations across a global network. He previously served as the president of Claxton Logistics Services. He spent many years in leadership roles as a Senior Executive in Logistics and Supply Chain Management in the United States Marine Corps and retired as a Major General. Craig was the Director of Manpower Management prior to his retirement from Marine Corps.
Craig also served as the Commanding General of Marine Corps Logistics Command and the Director of Logistics Plans and Policy at Headquarters United States Marine Corps. Additionally, he served as the Vice Director for Logistics at the Joint Chiefs of Staffs.
Craig received his B.A. in Political Science from Southern University and A&M College. In addition, he has an M.A. from Webster University and an M.S. from the Eisenhower School for National Security and Resource Strategy.
Contact Us
Secretary of Veterans and Defense Affairs
Patrick Henry Building
2nd Floor
1111 East Broad Street
Richmond, VA 23219
For regular U.S. mail, please use the following address:
P.O. Box 1475
Richmond, VA 23218
Phone Numbers:
(804) 225-3826

You can also email our office at vada@governor.virginia.gov